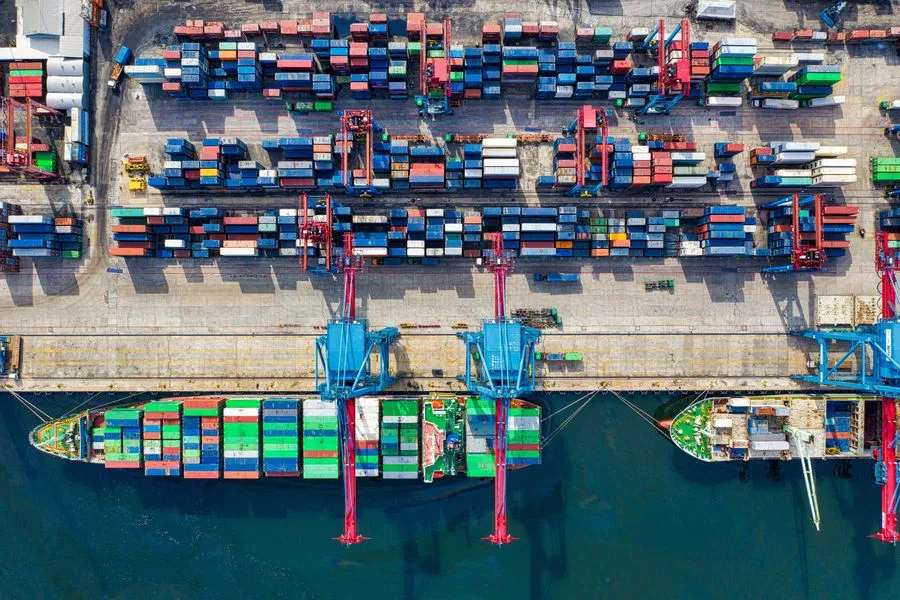 Ukraine is the largest country in Europe and has an advantageous geographical location. It serves as a key transit hub between Europe and Asia. Logistics in Ukraine, including road, sea, air, and rail transportation, have some peculiarities influenced by the country's geography, infrastructure, regulations, and economic conditions. Here are some key points about each mode of transportation:
Road Logistics:
Infrastructure Development: The Ukrainian government has been investing in infrastructure development, including road construction and improvement projects. This ongoing investment aims to enhance the quality and capacity of road networks, leading to smoother and faster transportation.
Strategic Location: Ukraine's geographic location at the crossroads of Europe provides a favourable position for road logistics, allowing for easy access to neighbouring countries and facilitating international trade.
Extensive Road Network: Ukraine has an extensive road network that connects major cities and regions, enabling the transportation of goods across the country.
Sea Logistics:
Strategic Ports: Ukraine has several ports, including Odesa, Pivdenniy, and Chornomorsk, which play a vital role in the country's international trade.
Black Sea Access: Ukraine's Black Sea coastline provides strategic access to trade routes and facilitates shipping to other countries in the region. The ports in Ukraine provide access to major trade routes, including the Black Sea-Mediterranean route, which connects Ukraine to countries in Europe, Asia, and the Middle East. This strategic positioning enables efficient shipping and trade flows.
Bulk Cargo Capabilities: Ukraine's ports are well-equipped to handle bulk cargo such as grain, coal, wood and metals. Specialised terminals and facilities are available for efficient loading, unloading, and storage of bulk commodities, catering to the specific needs of these industries.
Rail Logistics:
Bulk Cargo Transport: Rail logistics in Ukraine is particularly well-suited for transporting bulk commodities such as coal, grain, iron ore, wood and metals. Railcars with large carrying capacities are available, facilitating large quantities of these goods' cost-effective and efficient movement.
Strategic Connections: Ukraine's rail network connects with rail routes that extend into Europe and Asia, providing opportunities for international trade and transcontinental logistics operations. These connections facilitate the movement of goods to and from neighbouring countries, opening access to broader markets.
Infrastructure Modernization: The Ukrainian government has invested in modernising and improving rail infrastructure. This includes upgrading tracks, renovating stations, and investing in new rolling stock and locomotives. These infrastructure enhancements increase rail logistics' efficiency, reliability, and capacity.

Air Logistics:
Major International Airports: Ukraine has major international airports, including Kyiv Boryspil International Airport, Kyiv International Airport (Zhuliany) and Lviv Danylo Halytskyi International Airport. These airports serve as critical gateways for air cargo transportation, connecting Ukraine to various domestic and international destinations.
Cargo Handling Facilities: The airports in Ukraine have dedicated cargo terminals equipped with modern infrastructure and handling facilities. These facilities include warehousing, customs clearance areas, and specialised equipment for efficient cargo handling, storage, and consolidation.
Integrators and Logistics Providers: Various international integrators and logistics providers operate in Ukraine, offering comprehensive air freight services. These providers provide end-to-end logistics solutions, including customs brokerage, cargo tracking, and value-added services, to support businesses' air logistics requirements.
In conclusion, logistics in Ukraine encompasses various modes of transportation, including road, sea, air, and rail. Each mode has its peculiarities and advantages, contributing to the overall efficiency of the country's transportation and supply chain operations. Overall, logistics in Ukraine continue to evolve, with investments in infrastructure, technological advancements, and streamlined procedures. These developments enhance transportation and logistics operations' efficiency, reliability, and competitiveness, supporting international trade, supply chain integration, and economic growth. As Ukraine's logistics sector progresses, it presents opportunities for businesses to optimise their supply chain networks and leverage the advantages offered by each mode of transportation.