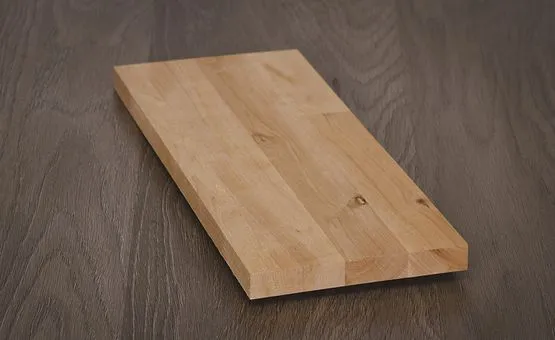 Lira LLC has dedicated itself to meeting the diverse demands of the furniture panel market and has achieved this by mastering the production of furniture panels from alder. Our panels are crafted using both solid alder lamellas and spliced pieces, with splicing executed on a horizontal spike, producing a visible stepped joint on the shield's surface. The narrow side of the panel features a serrated profile.
Our decision to use alder as the raw material for our furniture panels was a deliberate and thoughtful one. We recognise that alder is currently in trend and for a good reason. The texture of alder wood exudes a noble appearance and is just as visually striking as more expensive types of wood. Furthermore, our alder furniture panels offer a more affordable alternative to other costly woods, making it a highly sought-after choice among consumers.
We currently produce alder furniture panels in the following sizes:

| | | |
| --- | --- | --- |
| Thickness, mm | Width, mm | Length, mm |
| 18 | 1200 | 2000 |
| 18 | 1200 | 2500 |
At Lira LLC, we pride ourselves on providing prompt and efficient service to our clients. We always maintain a ready stock of alder furniture panels, ensuring swift and hassle-free procurement for our customers. Our clients can easily access our products without delay, making their purchasing experience a seamless one.
Moreover, we offer customised cutting services for furniture panels based on our clients' specifications. Our team of experts can skillfully cut our alder furniture panels into blanks tailored to the specific needs of our customers. This bespoke service guarantees that our clients receive exactly what they require, precisely when they need it. At Lira LLC, we are dedicated to offering superior quality products and services that exceed our client's expectations.